Wike Begins Looting Spree As Lawmakers Approve N10B Without Any Attached Projects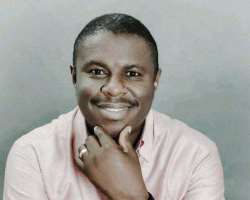 Chief Nyesom Wike, the Caretaker Governor of Rivers State, has kick-started his looting spree, the State Chapter of the All Progressives Congress (APC) said Thursday afternoon. The party alleged that Wike has prevailed on the State House of Assembly dominated by the Peoples Democratic Party (PDP) to approve N10 billion for him without any attached projects.
"Wike has shamelessly confirmed our fears that he has no agenda for the development of Rivers State, rather than looting the common patrimony of the State with impunity, by influencing the State House of Assembly to approve the sum of N10 billion without the purpose of the approval being clearly stated," Rivers APC said in the statement signed by the State Chairman, Dr. Davies Ibiamu Ikanya.
Ikanya quoted one of the principal actors in the House of Assembly who is unhappy about the development, as disclosing that the money is meant to be used by Chief Wike to bribe members of the Tribunal hearing petitions arising from the March 28 and April 11 general elections in Rivers State, the Rivers PDP leadership and Rivers State political leaders to enable the Tribunal rule against APC despite the mountain of material evidence presented by the party on how the elections in Rivers State were rigged.
"Part of the fund, we are meant to understand, is to be used to pay off the wife of the former President, Dame Patience Jonathan, Dr Peter Odili and others for imposing Chief Wike on Rivers State against the wishes of our people and against the rotational principle that would have seen the Riverine parts of the State producing the governor after 16 years of rulership by the Upland parts of the State," Rivers APC said.
Chief Wike, the party said, "perfected this looting spree when immediately after his swearing-in ceremony on 29th May, 2015 he locked out both the Permanent Secretary and the Chief of Staff, Government House, until 31st May, to enable him loot the property in the Government House – after with he turned around to maliciously allege that former Governor, Rt. Hon. Rotimi Amaechi, looted the place before leaving office."
Rivers APC, however, vowed not to be blackmailed or intimidated, saying: "All these ploys notwithstanding, we wish to reiterate that no amount of thieving, misappropriation of public funds will deter us from fighting the evil cause Wike's personality represents.. Apart from trying to deny the Riverine areas of their right to produce the next Governor of Rivers State after Amaechi, his illegal imposition forebodes dangerous times for our dear State. Most importantly, we cannot give up the fight to avenge the blood of hundreds of our people killed in order to realise Wike's mission to capture the Rivers Government House at all cost."
Long Live Rivers State!!
Long Live Rivers State!!
Chief Eze Chukwuemeka Eze,
SSA Media and Public Affairs to the State Chairman, APC Rivers State.
11-06-15