Police bars Niger Assembly members from sitting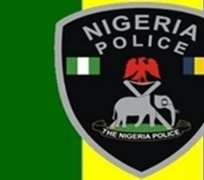 Members of the Niger State House of Assembly were on Wednesday barred by policemen from gaining entrance into the Assembly on the ground that they were political thugs.
The Police and other security agents locked up the gate to prevent the coming in or going out of people, especially the Assembly workers, as they fired tear gas canisters in the complex.
TheCitizen gathered that several appeals by the new Speaker of the Assembly, Mr. Isah Kawu, who was elected on Tuesday, and 20 other members fell on deaf ears.
It was also learnt that the police action was informed by fears that the new Speaker along with 20 lawmakers had perfected plans to begin impeachment procedure against Governor Babangida Aliyu on allegation that he had failed to carry members of the Assembly along in the governance of the state and other acts of misconduct.
Our correspondent gathered about 300 armed policemen and other security agents were deployed in the Assembly to ensure that the legislators could not conduct plenary for the day.
It was learnt that Kawu and 20 House members left the complex to meet at an undisclosed location.
Their next line of action could not be ascertained as of the time of filing this report.
Niger State Commissioner of Police, Mr Mr. Olusola Amore, declined an interview with newsmen during his visit to the House of Assembly.
Meanwhile, the embattled Speaker, Mr. Adamu Usman, who was reportedly impeached on Tuesday, insisted that the new leadership was illegal
'What they did is unconstitutional, null and void  and of no effect. We are still the leaders of the House of Assembly. I am happy they did not accuse any of us of financial mismanagement,' he said.