Jonathan orders NNPC to pay $1.48bn to FAAC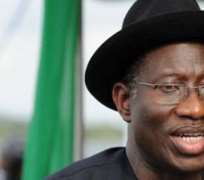 President Goodluck Jonathan has ordered the Nigerian National Petrolium Corporation, NNPC to pay the controversial $1.485 into the account of Federation Account Allocation Committee (FAAC) for disbursment.
This was disclosed at the monthly FAAC meeting held yesterday in Abuja.
Meanwhile, the sum of N500.130 billion was shared among the three tiers of government for the month of January.
In a statement issued by the technical sub-Committee of the  Federation Account Allocation Committee, FAAC, at the meeting, the amount shared represents a short fall of N80.248 billion from N580.378 billion shared in the previous month.
According to the committee, the reduction was due to drop. In crude oil prices from $77.53 million in November to $52.34 million in December, 2014.
Also, the drop was attributed to a 33 per cent decrease in export volume between November and December, 2014, which translated to a loss of $159.88. Million.
Of the amount shared, State Governments. Received the lion share of N30.689 billion, representing 50 per cent, while Federal Government and Local Government Councils received 15 and 35 per cent respectively.
It was stated that additional N4.419 billion payment was made by NNPC with N6.330 refund to federal government purse.
Additionally, the sum of N776 million was also added to the shared money as residual balance, while N63.935 billion was added from Value added tax , VAT.
However, the Minister of State for Finance, Ambr. Bashir Yuguda debunked the rumour making rounds that Nigeria is broke, insisting that the economy is resilient and strong as evidenced in all the economic indices.
According to him, the domestic account of the country stands at $19 million, while the excess crude account  is $2.60 million.
Bashir, who blamed the current  economic challenges on devaluation of naira as occasioned by hostility in the oil market, assured that the situation will soon better as government has decided to cut down travel and expenses. – Vanguard.