ECOWAS urges Nigerian politicians to avoid hate speechs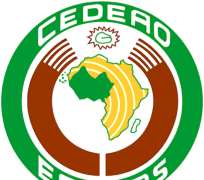 The Economic Community of West African States, ECOWAS, has implored Nigerian  politicians to avoid hate speeches and campaigns ahead of the forthcoming general elections.
Addressing state House correspondents after submitting the recommendations of ECOWAS fact-finding mission and long-term observation missions which the Commission set up to monitor the Nigerian elections, president of the Commission,  Kadre Desire Ouedraogo, said the recommendations of the committee, headed by former Ghanaian President, John Kuffour, was what he brought to President Jonathan.
Ouedraogo, who was accompanied by ECOWAS Commissioner for Political Affairs, Peace and Security, Salamatu Suleiman, also appealed to the Nigerian media to help curb the hate speeches during campaigns, noting that it was unnecessarily heating up the polity.
Mr Ouedraogo said ECOWAS felt obliged to share these observations, including those on the distribution of the Permanent Voter Cards, PVCs, with the major stakeholders, including the President, the main opposition party, the All Progressives Congress, APC, and the Independent National Electoral Commission, INEC.
He said: 'ECOWAS,  by virtue of its mandate, is to monitor and observe all the electoral processes in our community. To that effect we have sent a fact finding mission in Nigeria led by John Kufour former President of Ghana. we have set up a long term observation team that came into the country, they were deployed in the five geo-political  zones of the country and they made their report.'