Govt to ban fertilizer importation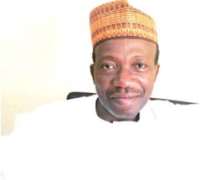 A policy statement that will put a stop to the importation of fertilizer into the country will be announced by the Federal Government in the next few weeks, the Minister of National Planning, Dr. Abubakar Sulaiman, has said.
Sulaiman said this when he visited the Superphosphate Fertilizer and Chemicals Limited in Kaduna in continuation of his monitoring of companies privatised by the Bureau of Public Enterprises.
A statement from the ministry on Thursday said the decision to ban fertilizer imports was hinged on the fact that the country should not be importing what it had the capacity to produce.
'We need to stop importation of products we can produce in Nigeria, including fertilizer. A policy statement is coming out in few weeks to address that. What we can produce in Nigeria, we must not import,' the statement quoted the minister as saying.
Sulaiman also stated that the agriculture sector had had impressive impact on Nigerians and that the government was keen to further boost the sector, especially in the rural areas.
He said that the administration of President Goodluck Jonathan through the Ministry of Agriculture had ended the scam in the fertilizer sector with the use of modern technology.
He added that the Federal Government would ensure that local producers of fertilizers did not suffer low patronage as the ban on the importation of the product would boost patronage by Nigerians.
The minister argued that if the country must address the issue of unemployment and poverty, then local companies must be sustained and encouraged to expand their productive capacities.
Sulaiman also reiterated the government's commitment to revamping the power sector, insisting that privatising the sector was in the best interest of Nigerians.
The minister, who also visited the Kaduna Electricity Distribution Company, said, 'The Federal government is very committed to revamping the power sector.
'Government is doing everything right to make sure that the power sector works better and more efficiently for Nigerians to enjoy. The idea of privatisation is in the best interest of Nigerians.'
The Chairman of the fertilizer company, Mr. Shehu Birman, said since the new owners took over the company, its productive capacity had been increased to 5,000 metric tonnes of fertilizer.
Birma described agriculture as one of the viable ways to develop the country considering its huge population.
He listed low patronage as a result of importation of fertilizer and poor supply of electricity as the major challenges facing the company. - Punch.