ASUU urges resistance to plots to sack Jega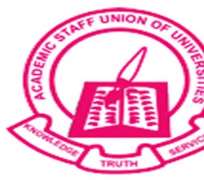 The Academic Staff Union of Universities (ASUU) has alerted Nigerians of alleged grand plan by the ruling Peoples Democratic Party to send the Independent National Electoral Commission (INEC), Chairman, Prof. Attahiru Jega, on terminal leave.
ASUU ‎in a resolution reached at the end of a National Symposium on the 2015 elections and signed by Chairman of the union at the University of Ibadan chapter, Prof. Segun Ajiboye, asked Nigerians to be alert to the grand plan to scuttle 2015 general election.
ASUU warned the cabals to tread with caution as the Nigerians are too sensitive to be forced to succumb to tyrannical ploy.
'Having succeeded in using military chiefs to influence the shifting of the polls, the next plan on their agenda is to ask Prof. Attahiru Jega to proceed on terminal leave, while they bring a willing tool who will do their bidding to rig the elections in their favour,' the union said.
While urging Nigerians to stand up and resist elements of retrogression, ASUU noted that anyone who emerges from a credible, free and fair election must be ready to implement fully the 2009 agreement reached with the union.
ASUU which lamented the haphazard implementation of the agreement, said a purpose and focused attention on education will engender development in Nigeria.