GTBank wins '2014 Best Bank in Nigeria' award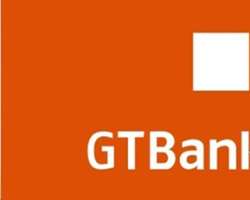 GTBank has continued to push the boundaries with the introduction of products and services tailored to meet the needs of its customers.
The Bank was also the recipient of other prestigious awards in the global banking space within the last 12 months.
These include '2014 African Bank of the Year' award by The African Banker, '2014 Best Bank in Africa' and '2014 Best Bank in Nigeria' awards by Euromoney.

Guaranty Trust Bank plc has introduced several innovations over the lastfew months in its bid to further consolidate its position as the most service focused bank in Nigeria. These includes The MarketHub; an e-commerce platform where buying and selling are transacted in a virtual market space hosted on the bank's platform, One click Top-up; an alternative service that enables GTBank account holders conveniently recharge their mobile phones with airtime from their bank account with ease.

Guaranty Trust Bank plc with over 200 branches within Nigeria, presently has business subsidiaries in Ghana, Gambia, Sierra Leone, Liberia, Cote d'Ivoire, Kenya, Uganda, Rwanda and the United Kingdom. The GTBank brand is regarded as one of the best run financial institutions across its subsidiary countries singularly for its bias for World class customer service ethics, organizational structure, culture and innovation.

The Bank's 3rd quarter audited results which were released on the floor of the Nigerian and London Stock Exchange show gross earnings of over N199.2billion and a profit after tax of N66.7billion for the nine (9) months period of January to September, 2014.