Wizkid Announces Plans To Tap Into Fashion Business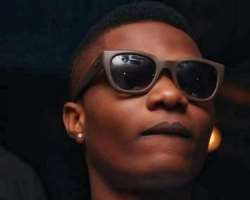 'Show me the Money' crooner, Wizkid, has finally decided to tap into the fashion business to add to his portfolio, after amassing enough fame and fortune from music within the last four years.
The pop superstar just declared his intentions to enter the fashion business.
Wizkid revealed that he will be releasing a line of snap backs soon. The line of caps will be made in conjunction with DJ Nu Kidd. He made this known on his Instagram page. "DJ Nu Kidd and I decided to make y'all fresh new snapbacks!! Dates soon!! Limited edition! #StarBoy!" he wrote as he announced the collaboration.
Wizkid is highly regarded as one of the most fashionable artists of his generation. Snapback is an urban slang term for an adjustable flat brim baseball cap.