November 27, 2014

| Libya
Statement attributable to the Spokesman for the Secretary-General on the situation in Libya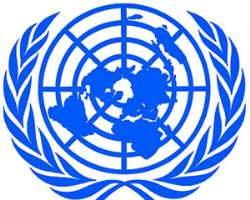 NEW YORK, November 26, 2014/African Press Organization (APO)/ -- The Secretary-General is deeply concerned by the recent escalation of violence in Libya, including the air strikes in Tripoli and the Nafousa Mountains in the west, as well as in Benghazi and its environs in the east. He calls on all parties to end these attacks and prevent further escalation and reminds them of their moral and legal obligations to protect civilians and abide by international human rights and humanitarian law.
The Secretary-General is also deeply concerned by the violation of the United Nations premises in Tripoli that took place on 24 November. Such actions and incitement cannot be tolerated and must cease immediately.
The Secretary-General remains convinced that the only way to resolve the current crisis is through dialogue. In this regard, he has full confidence in his Special Representative, Bernardino Leon, and in his efforts to facilitate dialogue among Libyans to address the challenges facing the country and to bring about a return to an inclusive political process.
He calls on all Libyans to recommit themselves to the goals of the revolution and take the brave decisions necessary to spare their country and people further strife and suffering, in particular by talking to one another in an environment of mutual respect and inclusiveness.