Governor Kashim Shettima Urges Voters To Open Their Eyes And Remain Awake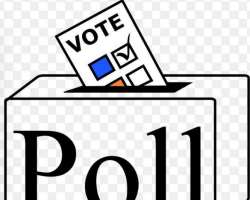 Governor Kashim Shettima of Borno state has appealed to the people of the state not to be carried away by Abuja politicians who only come when they need their votes but do not care about the lives of the the people and how they are fairing at other times.
Shettima made the call at the flag off ceremony for the distribution of relief materials under the'' food for all initiative'',held at Gomari primary school Maiduguri.
He reiterated his administration's determination to carry all the people along and urged the committee shouldered with the responsibility of distributing the relief materials to be judicious and justify the confidence reposed in them.
The Governor stressed that over the last three and half years,the insurgency plagueing the state has claimed thousands of innocent lives and millions displaced,which has affected the socio economic and political life of the people,hence the need for government to come up with measures to ameliorate their sufferings.
According to him in no distant future all the displaced persons will return to their homes and begin a new life , he then used the opportunity to appeal to the people to remain calm and focussed despite their plight.
Earlier, the Executive chairman state emergency management agency SEMA,Alh Grema Terab, said in consultation with community leaders and association carefully selected sixty humble and credible volunteers in target areas and mandated them to nominate ten deserving families who will benefit from the programmme adding that the voluteers will recieve ten thousand naira allowance at the end of the exercise.
He said the ''food for all initiative'' will distribute a bag each of rice, maize grits and a gallon of oil to six hundred homes pointing out that the programme is to be extended to all parts of MMC and environs and later to all parts of the state.
The chairman SEMA identified some measures to be taken to include ,creating a desk officer in each of the camps,capture the IDPs biometric data and ID cards to facilitate emergency toll free line in collaboration with telecommunications companies as well as establish emergency and rescue units in each ward of Maiduguri and to be equipped with ambulance ,fire fighting truck and trained personnel.