I am Yet to Spend my N3 Million…….Singer, Emmaculate Patience Edache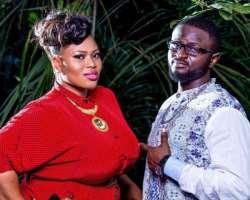 MTN Project Fame West Africa season 6 first runner-up, Emmaculate Patience Edache, has revealed that the prize money she won at the reality show is yet to be spent.
The singer explained that she was not after the money involved but needed a means by which she could use to improve her singing skills with the help of the right tutors around her which she eventually got from the reality show.
She noted that music has been in her blood for a long time which is the more reason she has been able to push herself this far despite not winning the overall crown.
Emmaculate stated that she is ready with her album and just putting finishing touches to some certain part and is expected to be out before the year runs out.
Her song 'Gogobaby' which was released under ace producer, Tee-Y Mix's record label, Vivace, has been gaining massive airplay.