Nigeria Escapes FIFA's Axe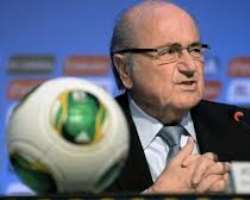 After the Football's world governing body FIFA had given African champions Nigeria until midday on Friday to overturn the court ruling and reinstate Pinnick or face a ban from international competition, has come to an end as the case has cease to have life.
The court case against Nigeria's football association that threatened to earn the country a lengthy ban from international competition has been dropped, lawyers said on Thursday.
But a fresh hearing on Thursday was told that Giwa had now withdrawn his complaint. "I have struck out the matter. The suit ceases to have life," said Judge Ambrose Allagoa.
Giwa's lawyer Habila Ardzard, said the decision had been made "as a result of pleas from so many well-meaning Nigerians and in the national interest".
It would be recalled that a judge in Jos had last week ruled that the appointment of a new president, Amaju Pinnick, and executive committee should be set aside.