CBN: Govt to raise N96.3bn in Treasury bills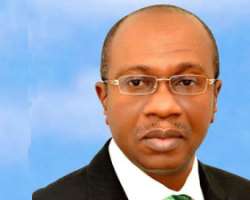 The Federal Government plans to raise N96.26bn ($587m) with Treasury bills with maturities ranging between three months and one year on October 23, the Central Bank of Nigeria said on Wednesday.
The apex bank said it would issue N34.88bn in the 91-day paper, N30bn in the 182-day note and N31.38bn in the one-year paper, using the Dutch Auction System.
The results of the auction will be released the following day and settlement will be on October 25, CBN said in a public notice.
Meanwhile, the naira fell 0.24 per cent against the dollar on Wednesday as demand for the dollar strengthened despite the sale of large amounts of the US currency by the local unit of Royal Dutch Shell, dealers said.
The naira closed at 164.58 to the dollar, weaker than Tuesday's close of 164.18.