STYLE BANDITS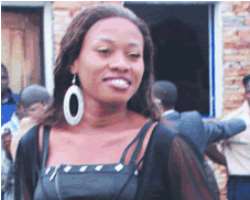 Too short
During cross examination, you were asked to bend down but you couldn't and your skirt almost tore in the process. All evidence shows that you are guilty. You're hereby charged for flouting the mini act and fined N600,000.
Clash of the Titians
Flabby arms, discolored and problematic skin should be covered-up . We think you should see a specialist immediately. But before then, you've been mandated to jog every morning from Ijora Badia to Okokomiako until we notice changes.


.


Pretty face
Girl, this display of flesh is unacceptable. What sort of aggressive marketing is this? Must you force your product on your customers? For flouting the marketing code, you are hereby fined N700,000.


Kirikiri straight
Na wah o ! Tattoo mama. In suit 1444 filed at the Igbosere Magistrate style court, you have been charged with combining make-up with tattoo. Mummy, what were you thinking when you had that smiley at the nape of your neck at this time when your calendar is ticking so fast? And what was that eyeliner extension for? You have been found guilty and sentenced to spend 3years with hard labour at Iyanganku police station with
an option of N800, 000 fine.


See-through
Some things are simply not sexy and we think a camisole could have done a lot here. Also, your hair looks rather messy and this isn't flattering at all. This is contrary to Section 467 of the 1990 Trends Constitution and for wasting taxpayer's money, pay a fine of N500, 000.


Bulge?
Is that a bump or what do we have there? Section 312a of the 1980 constitution says 'always hide the bulge and tan grey areas'. Your colour combination is unbecoming and we won't just sit and fold our arms. You are hereby sentenced to spend three months at mallam factori in Maiduguri where you would take special courses in Fura de nunu
101, and Kilishi 104.