Showcasing Assets Is Not My Style- Mike Ezuruonye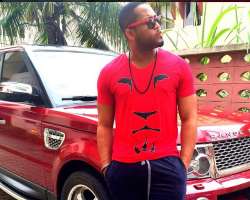 Celebrities have been topping up their games recently by acquiring either a new house or a new car and showing it off on their social media platforms.
With all the tongues wagging on how they show their asset online to the public, it doesn't stop Nollywood actor and Airtel ambassador, Mike Ezuruonye to show off this new ride as the proud owner of a new Range Rover jeep.
The actor and father took to his social media to share the good news and thanking God for his infinite mercies.
When a fan asked him if he was going to celebrate it, he replied "my dear, showcasing cars bought or houses built and material things achieved by me has never been my style…it indicates a complex…that's pre-mature show off. He later went on the page he announced the new car arrival to delete his post, but left the picture there.