UN COMMITS TO SURGE EBOLA RESPONSE IN SIERRA LEONE / WARNS THAT REDUCTION OF FLIGHTS WILL HAMPER EBOLA RESPONSE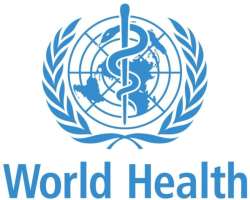 FREETOWN, Sierra Leone, August 26, 2014/African Press Organization (APO)/ -- After two days of intense meetings with senior government leaders and Ebola-response partners to take stock of the current response to the Ebola outbreak, a high-level UN delegation is committing to surge up the resources of the entire UN operation in Sierra Leone especially with a reinvigorated commitment from the World Health Organization.
"This outbreak is still advancing in many parts of the country," says Dr David Nabarro, the UN Secretary-General's Coordinator for the Ebola response and co-leader of the delegation. "Our partnership with Sierra Leone to end the Ebola outbreak means upgrading all the UN is doing to get the scale-up required."
But while the UN is planning to ramp up its work, more airlines are announcing they are discontinuing flights into the country over fear of the disease.
"The reduction in airlines flying into Freetown places a huge impact on our ability to bring in staff and supplies for this Ebola response," says David McLachlan-Karr, the UN Resident Coordinator for Sierra Leone. "We can suspend other programmes for several months to focus solely on Ebola; but we also need to bring in the surge. This is only possible if the flights return."
As of 24 August, Sierra Leone has 904 confirmed cases of Ebola, 369 of those have died.
"The situation remains challenging here," says Dr Keiji Fukuda, Assistant Director-General for global health security at the World Health Organization and co-leader of the delegation. "We will do all we can to get ahead of the outbreak, then we can stop it and help the country get back to normal."
Responding to this outbreak demands a global partnership in which all society and nations take full responsibility. This means working together, being efficient and organized on all levels, and focusing on what is being achieved.
This outbreak demands global partnership and it is a social responsibility that will require everyone working together. Over the next few days, the delegation will continue working with the UN team and the government in Sierra Leone to develop the details of the upgraded response approach.