EFCC DECLARES BAYELSA FINANCE COMMISSIONER WANTED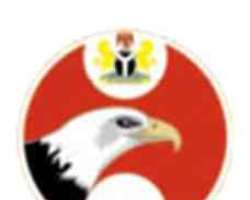 The Economic and Financial Crimes Commission (EFCC) has declared Bayelsa State Commissioner for Finance, Dr Charles Sylva Osuala wanted over a case of money laundering and diversion of public funds.
According to the agency's Head of Media and Publicity, Femi Babafemi, the decision to declare him wanted was taken after he flagrantly refused to honour three letters of invitation sent to him by the commission.
A team of EFCC operatives had travelled to Bayelsa with a letter of invitation for Osuala but when he was nowhere to be found, the secretary to the state government collected the letter on Tuesday, March 16 with the assurance that Osuala would honour the invitation.
By Friday March 19 when Osuala was yet to appear before the commission, another letter was sent to him while the third was sent to him on Tuesday, March 23. Following his refusal to honour the invitations, the Chairman of the EFCC has directed that his name should be put on watch list across Nigeria's borders.
The latest action is a follow up to the initial step of watch listing him while other efforts to fish him out of his hiding continues.
It would be recalled that the EFCC had since last year launched an investigation into some allegations of diversion of public funds running into billions of naira by some Bayelsa State officials. One of such is the diversion of N2.4 billion which has been established by investigations and over which charges have been filed against four officials including Osuala who has since gone into hiding.