10 Million Youth Fund Must Not End Up Like SADA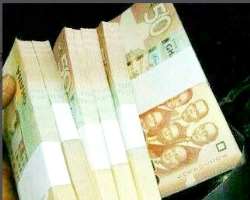 As the youth in Ghana celebrates World Youth day we wish all youth in Ghana Happy youth day. The youth wing of R.P.D would like to caution the NDC government not to mismanage the newly created youth found since the youth of this country has not benefited from any government policy for the past 20 years.
A typical example of the waste in tax payers' money in the name of helping the youth by providing job is SADA, GYEEDA etc. We propose that the Ghc10 million ($2.6m) youth Fund set up to help Ghana's young start up entrepreneurs should be disbursed on merit.
We hope that the Fund will help the youth put their ideas into reality, so they become job creators rather than job seekers.
God Bless Ghana
Sign
Clarence Ankomah
National Youth Organizer
RPD
0540-666-999