Cashless policy goes nationwide today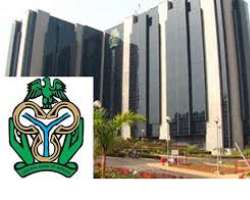 Cashless policy goes nationwide today
The Central Bank of Nigeria will Tuesday (today) commence its cashless policy in 30 states of the federation.
The introduction of the policy to the rest of the country followed successful completion of phases 1 and 2 of the policy in six pilot states- Abia, Anambra, Lagos, Ogun, Kano, Rivers- and the Federal Capital Territory (FCT).
The CBN, in a notice by its Corporate Affairs Department to all stakeholders and the general public, said Phase 3 of the policy's implementation would commence in the remaining 30 States of the Federation on July 1 as scheduled.
The apex bank also said it has mapped out modalities to ensure the cashless policy succeeds in other parts of the state as it did in the pilot states.
The Head, Shared Services at the Central Bank, Mr Chidi Umeano, who was a guest on Channels Television's daily business programme, Business Morning, said  the apex bank is doing all it can to deploy the needed infrastructure to support the policy.
According to him, the one year waiver of charges on withdrawals is one measure to give time for the infrastructure to be put in place.
He said the Central Bank had carried its sensitisation campaign to the rural communities and is still doing more to sensitise Nigerians.
The CEO, Cowry Assets Management Ltd, Mr Johnson Chukwu, who was also a contributor on the programme, said the cashless policy has benefited the economy in so many ways but urged the Central Bank to do more towards putting all that is needed in place to ensure its efficiency and success.
The cashless policy was devised to reduce the amount of physical cash used in business transactions in the economy as well as encourage more electronic-based transactions.