FG inaugurates four power transmission substations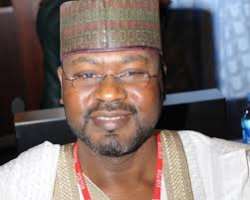 FG inaugurates four power transmission substations
The Federal Government has inaugurated four power transmission substations to boost electricity supply across the country, the Minister of State for Power, Mohammed Wakil, announced on Sunday.
The minister said one of the substations was inaugurated on Saturday in Adiabo, Cross River State, while the other three had been done earlier in Kano.
Wakil was quoted in a statement by the Federal Ministry of Power, as saying the transmission substations were designed to expand the capacity of the power sector and improve electricity supply nationwide.
He said that other substations were waiting to be inaugurated in Adamawa, Kebbi and Lagos, among others
"This is one out of the many power projects being completed to expand the power sector in general and the transmission grid in particular so that citizens will eventually enjoy constant power supply for the socio-economic development and growth of our nation," he said.
According to the minister, the substation in Adiabo is very significant because it will feed transmission projects such as the one at the Export Processing Zone as well as improve power supply to Calabar and environs.
"The issue of low voltage as previously experienced due to the long distance transmission line from Alaoji to Calabar has been addressed. Improved power delivery will also positively impact on tourism and other commercial activities in the state," the minister added.
The minister implored the benefiting host communities to cooperate with the Transmission Company of Nigeria to protect power installations and equipment located in their areas.
"The Federal Ministry of Power has commenced a 'Safe Power Infrastructure Campaign' to create community sensitisation and ownership to deter vandalism. We will soon take this campaign across the six geopolitical zones," Wakil said.
According to the statement, the Managing Director, TCN, Mr. Mack Kast, said the inauguration of the substation is a demonstration of government's commitment to the expansion of the transmission system.
"We appreciate the efforts and the tenacity of the government in approving and funding power transmission projects nationwide. If this path is sustained, our transmission grid will grow into a world-class system," Kast said.