Minister Fast Concludes First Visit to Madagascar / Commits to signing foreign investment promotion and protection agreement during first visit by Canadian minister to Madagascar since 2009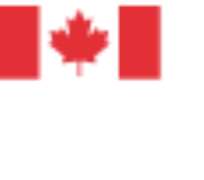 ANTANANARIVO, Madagascar, June 22, 2014/African Press Organization (APO)/ -- The Honourable Ed Fast, Minister of International Trade, today was in Antananarivo, Madagascar, as Canada is following the transition of the new government, a critical step in the country's return to constitutional order and greater democratic governance grounded in the rule of law.
During a meeting with Madagascar's Prime Minister Roger Kolo, Minister Fast underlined the sustained efforts needed to foster a peaceful, democratic and prosperous future for Madagascar.
Minister Fast welcomed the commitment to move toward the signing and ratification of the Canada-Madagascar Foreign Investment Promotion and Protection Agreement. Canada and Madagascar are also in negotiations toward a Double Taxation Agreement.
Quick Facts
• Canada's Global Markets Action Plan identifies Madagascar as an emerging market with specific opportunities for Canadian businesses.
• Two-way merchandise trade between Canada and Madagascar reached $119 million in 2013. Canada imports mainly ores, coffee, and clothing and accessories. Top Canadian merchandise exports to Madagascar include machinery (mainly taps and valves), miscellaneous textile articles, electric machinery and equipment, and coins.
• In 2013, Madagascar's GDP was estimated at $11.5 billion, an increase of 16.9 percent over the previous year.
• Minister Fast is visiting four sub-Saharan African countries over a 10-day period: Burkina Faso, Madagascar, South Africa and Tanzania.
Quotes
"A Canada-Madagascar investment agreement will help attract more Canadian investment to Madagascar while strengthening commercial ties between our two countries. Canada is committed to supporting the rule of law in Madagascar through the creation of a stable, transparent investment climate."
- Ed Fast, Minister of International Trade