NUPENG suspends proposed nationwide strike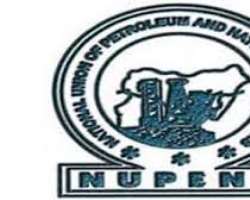 NUPENG suspends proposed nationwide strike
The National Union of Petroleum and Natural Gas has suspended its planned nationwide strike, according to its Pesident, Igwe Achese, who announced the suspension at a news conference in Abuja.
Achese said Tuesday that the suspension was to allow for the outcome of the investigation by the government team.
He said that the team comprised the National Judicial Council, the Department of State Service and the Ministry of Labour and Productivity.
The government team is investigating the union's crisis with Independent Petroleum Marketers of Nigeria.
He said that the call for the strike followed the failure of Independent Petroleum Marketers Association of Nigeira to implement the 2009 agreement due to the ongoing leadership tussle.
The NUPENG president said that the union was committed to the protection of the interest of its members who constituted the majority of the work force in IPMAN.
He added that the union would wait for the outcome of the June 30 meeting of officials of the ministries of labour and justice on their mandate to resolve the crises.
The labour leader clarified that the union was only interested in protecting the welfare of its members.
According to Achese, the suspension of the strike did not mean that the union had completely cancelled the strike.
"The decision to suspend the strike, which would have commenced today, Tuesday 17th, nationwide, after the 14 days ultimatum earlier given to the government elapsed, followed massive consultation with other members of the union," he said.
Achese cautioned against the balkanisation of the Nigeria National Petroleum Corporation as a pre-condition for the passage of the Petroleum Industry Bill by the National Assembly.
He called for the passage of the bill first, noting that all stakeholders in the industry could then discuss the way forward in the sector.
He said, "As a union, we are not against the privatisation of refineries, but we insist that the Turn-Around-Maintenance must be carried out.
"Pipelines must be secured and government must make sure new refineries are built.
"We urge government to pursue vigorously the passage of the PIB bill at the National Assembly before discussing the division and new business model for NNPC.
"We do not want the Federal Government to unbundle the Nigeria National Petroleum Corporation before the passage of the Petroleum Industry Bill."