Jonathan nominates Diezani for the post of OPEC Sec. Gen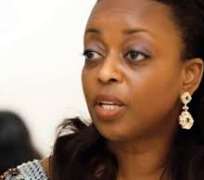 President Goodluck Jonathan has nominated the Minister of Petroleum Resources, Mrs. Diezani Alison-Madueke, for the job of Secretary General of the Organisation of Petroleum Exporting Countries.
If her candidature sails through, she will be replaced by the incumbent, Mr. Abdullah al-Badri.
According to Reuter's report, the minister's nomination was disclosed by Iraq's oil minister, Abdul Kareem Luaibi, on Tuesday, according to a Reuters report.
The proposal by the Federal Government, Luaibi said, was intended to solve the deadlock over the post created by opposing candidates from Saudi Arabia and Iran.
The Iraqi minister added that his country had continued to back its own candidate and that the issue remained unresolved. Badri's latest term in the office ends in December.
If the Nigerian candidacy is successful, Alison-Madueke will be the oil exporter group's first female in the post. OPEC is to meet today (Wednesday).