NCC vows to ensure high quality telecoms services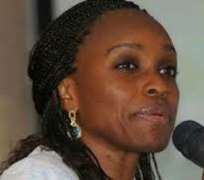 The Nigerian Communications Commission (NCC), has restated the agency's commitment to ensuring quality telecom service delivery by operators.
Mr Okey Itanyi, an Executive Commissioner with the NCC stated this in an interview in Abuja last weekend.
He said the agency would no longer tolerate any operator or persons violating NCC's Act or allow any operator to use illegal equipment that could disrupt service.
'We are committed to ensuring quality service delivery and protecting the interest of stakeholders, consumers, service providers, government.
'We are working with the operators to improve the quality of their services; we sanctioned some of them recently but we are looking forward to getting improved services,' Itanyi said.
He said radio communication devices (jamming equipment) also known as a signal silencer, blocker or disabler had been banned permanently in the country.
'It is illegal to use jamming devices to prevent mobile phones from receiving signals in Nigeria; government will seize jamming devices and penalise offenders for using them.
'We published in some national dailies that we will penalise any person or organisation that uses jamming equipment,' he said.
Itanyi, who noted that there is a provision in the NCC Act for confiscation of such equipment, warned against its use because of the risk involved.
The commissioner said people should lodge their complaints with the operators if they are not satisfied with their services.
'If the operator does nothing, you come to the second level which is NCC; we have call centres and we will take it up from there,' he  added.