PDP Legal Adviser Adopts Umana Okon Umana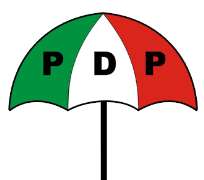 The Director of Legal Services of the People Democratic Party, Barr Patrick Udomfang has said that Akwa Ibom needs a mature Governor in 2015.
Udomfang made this declaration during a chat with some politicians in Abuja on Wednesday.
Barr Udomfang indicated that Umana Okon Umana was the first to be introduced to him and the party by Governor Akpabio as his successor, and pledged to do his best at the PDP secretariat for the actualization of that vision.
"I am one of the first disciples of the Governor, meaning that we have a relationship. Based on that, he had introduced his former SSG to me as the one to succeed him, and being a lawyer, I should be seen to be promoting justice... Because of my political ambition I will not be attending all the meetings there, but I have Iniobong Okpoido, my campaign director general, there as my eye...", Udomfang boasted!
Barr Udomfang praised the Governor for his unequalled achievements as Governor, pledging to support him to end well.