Fuji Artiste, Atawewe Receives Award, Promises Free Concert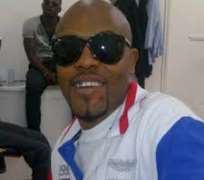 As the Nigerian Institute of journalism's (NIJ), students week 2014 enters its day three of event, the memory of the cultural day still rings a bell in the mind of the audience that attended the event.
The cultural day was rated as one of the best so far as students were dressed in various cultural attire which brought out the best of a true African woman among the youths and some lecturers at the event.
Guest at the event included Baale of Omole land, Alhaji Nonsiru Taiwo Bakare, Islamic artiste, Queen Seedat Al-Mubarak who received an award for her outstanding performance in propagating the Islamic doctrine through music, Rotimi Onimole aka OBA ARA who was also a recipient of an outstanding performance in gospel music and fuji artiste Sulaimon Adio Atawewe who is on a trip to the United States, was represented by his manager to receive his awards.
Atawewe, through his manager Ayo Mojoyin, apologized for his absence and promised the students of the institution a free concert on his return from the States. He was awarded for his immense contribution to the growth of the fuji music both in Nigeria and abroad.
Catch the glamour of the events below.