Striking LASU Lecturers Face Sack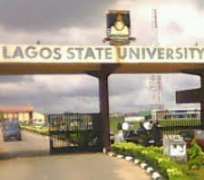 The Special Adviser to Lagos State Governor, Babatunde Fashola, on Education, Otunba Fatai Olukoga, has said that striking lecturers in Lagos State risk being sacked.
Olukoga, who oversees tertiary education in the state, made the statement at a youth interactive forum organised by the Ikorodu Ambassadors Group to discuss issues of education bursary, security and the 2015 governorship election.
At the event held at Something Else Recreation Centre, Ikorodu, Lagos, southwest Nigeria, Thursday, Olukoga said the lecturers have no justification to embark on the current strike, and that if the crisis in the Lagos State University persists, the university may be closed.
Olukoga noted that most of the lecturers have not be doing any research work and do not publish books to justify their demands for promotion and longer years of service. He advised that the lecturers should retire and return as contract staff if they are passionate about the university.
He said retiring early would create employment for the younger generation and further strengthen the quality of output of the lecturers.
'Lecturers in LASU are fighting for us to remove the 'No Vacancy, No Promotion' policy. We cannot remove it. Their problem is still coming, they have no basis to go on strike, and if they are not careful, we may end up closing LASU and tell those who are interested to re-apply.
'Today, we have N1 billion naira in the kitty for research in all our institutions, and we ask all the lecturers to come and access it. You won't believe that we did not have any lecturer from LASU that applied. The majority of those who applied were from the University of Lagos and other institutions. That committee was headed by Prof. Ayo Banjo the former Vice Chancellor of the University of Ibadan, while Dr. A.O.K. Noah from LASU was the secretary,' he added
He restated that the position of the lecturers that retirement age should be pegged at  70 is not possible, noting that lecturers cannot become Metuselahs in the system.
'If you are a good lecturer and you retire at 60, you would be reappointed by the government and be given more money than what you are getting before, that was the challenge we throw at them but they are not ready for that. If your are sure of yourself leave at 60 and come back on a contract basis. If you want to be a Metuselah at 70, there would be more unemployment because many young people are out there who are ready to work. We have about 4 to 5 professors in a faculty and none has been able to produce a new professor,' he avarred.
Olukoga cautioned Lagosians not to be fooled by the actions of the lecturers, who in his opinion are afraid of the restructuring efforts of the state government.
'Do not let anybody fool you, the lecturers in LASU are not right. We told them what they are saying is not tenable for a strike, they should go and resume their duty, then we can dialogue,' he said.
When P.M.NEWS spoke to the Chairman, Academic Staff Union of Universities, Lagos State University, Chapter, ASUU-LASU, Dr. Adekunle Idris, on phone, he said there is a lot of ignorance in the statement of the Special Adviser who is supposed to know better because of his portfolio.
'I see a lot of ignorance in the statement. We do not retire at 60, we retire at 65. It is the non-academics that retire at 60, he should know better because of his position,' he said.
A lecturer in the university who spoke under anonymity said the lecturers are themselves prepared for any eventualities.
'We knew what we were getting into when we started out and we are very prepared for any eventualities.
The government cannot take an adamant stand and expect the lecturers to shift position. Let the school fees be reduced, attend to the issues of promotion decisively, and allow lecturers stay till 70 years, that is all we seek and we are not backing out either. Let government close the school first and see the reaction of the common people,' she said.