Launch of Call for Proposals for African Leaders of Tomorrow Scholarships Fund / Canada partners with The MasterCard Foundation to support higher education in sub-Saharan Africa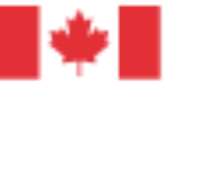 OTTAWA, Canada, May 27, 2014/African Press Organization (APO)/ -- The Honourable Christian Paradis, Minister of International Development and La Francophonie, in partnership with The MasterCard Foundation, today launched a call for proposals from eligible Canadian organizations to implement the African Leaders of Tomorrow Scholarships Fund.
"Through the African Leaders of Tomorrow Scholarships Fund, our Government is helping to prepare the next generation of innovative leaders in sub-Saharan Africa to actively contribute to growth and poverty reduction in their local and global communities," said Minister Paradis. "The Scholarships Fund will also further Canada's goals in advancing democracy, sustainable economic growth, development, and higher education in Africa."
The Government of Canada and The MasterCard Foundation are co-financing the African Leaders of Tomorrow Scholarships Fund, which was created to commemorate the late Nelson Mandela's legacy. The Scholarships Fund aims to provide promising young sub-Saharan African professionals with Masters-level scholarships to access high-quality academic and professional training in Canada in order to prepare them to advance economic prosperity, social justice and equity in Africa.
"The MasterCard Foundation is proud to partner with the Government of Canada to help empower young professionals in sub-Saharan Africa," said Reeta Roy, President and CEO of The MasterCard Foundation. "Enabling scholarship recipients to develop the skills they need to take on leadership roles in public policy will have a significant impact on their careers and will also enable them to contribute to Africa's economic and social future."
Partners and those interested in this and future calls for proposals are encouraged to visit the Foreign Affairs, Trade and Development Canada website and subscribe to the RSS feeds to get the most up-to-date information.
Quick Facts
• On December 11, 2013, Prime Minister Stephen Harper announced the creation of the African Leaders of Tomorrow Scholarships Fund, in memory of Nelson Mandela, and in recognition of the importance of a strong and effective public sector in advancing sustainable economic growth and poverty reduction.
• Canada is committed to providing high-quality educational opportunities to international students as outlined in its International Education Strategy. Launched in January 2014, the strategy is designed to maintain and enhance Canada's global position in higher education and drive economic growth and prosperity both in Canada and abroad.
• The MasterCard Foundation is an independent, global organization based in Toronto. Through collaboration with partner organizations in 46 countries, it is creating opportunities for all people to learn and prosper. The Foundation's programs promote financial inclusion and advance youth learning, mostly in Africa.
• Africa Day was created in 1963 to commemorate the founding of the Organization of African Unity. It is celebrated every year on May 25.