Distribution Network Is Nollywood's Problem—Producer, Chinney Eze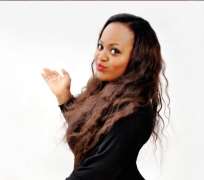 Nollywood actress cum producer, Chinney Eze popularly known as Chinney Love, in a recent interview, stated that one the challenges facing the Nollywood industry is lack of good distribution network.
The Anambra state born producer pointed that though, the industry is growing, but needed a lot of discipline, lots of schemes that have not been applied like distribution strategy after doing a movie.
According to Chinney, since the distribution network is not strong enough in this part of our country, producers cannot get good returns from their works and as such, just have to accept it that way and try to work harder.
Cinney has produced movies like, 'The Cartel,' 'Maduka Daughters,' 'Sisters Quest,' a comedy called 'Okrika,' and currently, she is working in a yet to be titled movie.