Fashion/ Style Icon Of The Day: Meet Fashion Illustrator, Obinna Omeruo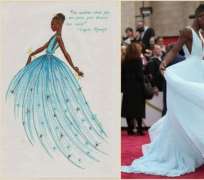 Yesterday, 14th of april, 2014, at Abuja it was a tragic day as many died in a bomb blast in Nyanya, Abuja. Comedian Klint da Drunk wrote something to bear his grief, saying some Nigerians should Stop doing Evil.
Read what he said"
" Am really not a fan of Evil news, Trust me, "we will all die when our TIME comes" but The Bomb Blast In Nyanya 14-04-2014. This date is Filled with painful and terrified memories Well dressed Ladies and gentlemen striving for survival, caring mothers and struggling fathers, young and old About to take on their day to day routine *fist* A means for survival Tragedy hits, Nyanya motor park and many lives end in so much pains that Bring tears to the eyes of the survivors and living. Today has left many in tears, pain, sorrow,Today rendered many hopeless, Today turned many motherless, Today turned many fatherless, Today has made me insecure Today has made me cry endlessly Today isn't just good enough But what? What? What will tomorrow bring us fear, and still hope for a better tomorrow. O God Save UsWe want this killing to stop, We want this bomb blasting to stop, We want humans to feel pity and @least place a little value on fellow humans. Stop supporting [email protected] #KlintdaDrunk #Edime."

Obinna Omeruo
>

© 2014 Nollywoodgists.com
Click the link below to go to...
The Power Of Marriage, PSquare On The Verge of Breaking Up???
Actress Uche Iwuji Mourns Dad
Many Celebrities in Nollywood Are Still Living in Bondage
Nollywood stars embark on 'No makeup' contest
Afro Candy Says She's Been Bewitched!
Eja Nla To Koko Garri, D'Banj Where is Groundnut?