APC's Attack On Our Secretariat Provocative – PDP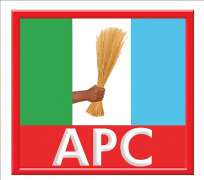 The Peoples Democratic Party, PDP, Rivers State Chapter, says Saturday, April 12, 2014 attack on its Secretariat at Omoku in Ogba/Egbema/Ndoni Local Government Area by members of the All Progressives Congress, APC, is unjustifiable, condemnable and intentionally carried out to provoke its law abiding members in the area.
The PDP believes that the continued onslaught and series of unprovoked attacks on its facilities and members by supporters of the APC are not only deliberate but a pointer to the violent inclination of the human elements that constitute its membership and leadership.
The Party also wonders why the APC has consistently shown unrepentant disposition to violence, as it is evident that most of its programmes and activities within the few months of its existence, including its Membership Registration Exercise, and the just concluded Wards and Local Government Congresses, have been characterized by attacks, destruction of public and private properties and obstructions of movement and operations of law abiding citizens and businesses respectively.
The PDP, while expressing dissatisfaction over the ugly trend preferred by the APC folks, called on the security agencies and other relevant government authorities at all levels to urgently prevail on the APC and its apparently lawless supporters to discontinue such undertakings and apply means of civility and responsibility in all engagements and political activities within and outside its fold.
Confirmed report has it that some members of the All Progressives Congress, APC, on Saturday, April 12, 2014, during its Local Government Congress in the area, vandalized the Peoples Democratic Party (PDP) Secretariat at the ONELGA Headquarters, Omoku.
The PDP therefore appeals to its teeming law abiding members in the area and other parts of the State to remain calm and refuse to be provoked into taking laws into their hands, as the Party leadership will as usual continue to tow the path of peace and ensure that justice is achieved accordingly.
Signed:


Jerry Needam
Special Adviser, on Media to
State PDP Chairman, Bro. Felix Obuah
Tuesday, April 15, 2014