Ohakim's chicanery for amnesty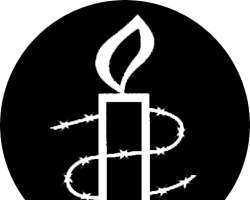 Many families in Nigeria were made to weep recently as a bullion van said belonged to a commercial bank collided with a commuter bus along Owerri/Okigwe road in Imo State, sending over sixteen people to their unassuming end-of-life. According to reports, the bullion van was on a very high speed (as has always been the case with drivers of banks), when it collided with the ill-fated commuter bus.
I wept when I read that ugly story and thought what their Governor Ikedi Ohakim was doing to arrest any further situation like that. I wept for the state-of-the-roads in Imo State as many have become pit-of-hell. I wept that their governor now travels through Mbano/Mbaise road to Owerri, instead of the Okigwe/Owerri road close to his Umunnuma-Okohia home town, due to bad state of the latter's road. I am still weeping!
While many Nigerians of conscience are still morning this ugly accident that stole lives away, it was perturbing to read a story on the pointblanknews.com by one Cosmos Erhabor that Ohakim went to see Yar'Adua and was asking for amnesty programme in Imo State. What for!
Precisely on the URL, http://www.pointblanknews.com/os2360.html and titled Shameful conduct of Ohakim and Iwuanyanwu, it reads: The PDP leaders from Imo State headed on a visit to President Umaru Yar ' Adua recently with a shopping list, items among which sounded ridiculous. Ohakim who lead the visit with Imo PDP leader, Chief Emmanuel Iwuanyanwu, had shamefully shortchanged PPA after securing the position of governor of Imo State; many now describe him and his Bauchi and Zamfara States counterparts as the " unexpected thieves " . President Umaru Yaradua who did not see anything wrong in Ohakim ' s return to PDP after ' kidnapping ' the PPA ' s victory and detaining it at the PDP, praised him for the action during the visit. The first ridiculous item in the shopping list which the so - called Imo PDP leaders carried to the President was that, since the first kidnapping of an expatriate in Nigeria took place in Imo, the State should also benefit from the Presidential Amnesty deal. I do not expect less about this demand because since they kidnapped PPA ' s victory, they assumed it is a status symbol to so belong. The second item was that since they have succeeded in returning Imo State back to PDP, a stumbling block called the Commerce and Industry Minister Achike Udenwa should be removed from their way. If it were to be a civilized country those in the entourage would have thenceforth be put under severe surveillance but thanks for having a President whose nomination as the PDP candidate never followed due process and his eventual victory at the polls seriously in doubt and was contested. As far as the world is concerned, Nigeria is being governed mostly by jesters and not-too-clean leaders; this portrays us wrongly.
Well, many people know that Ohakim has sugarmouth and I don't think he is using it in the right direction. What the Imo people, like every other state in Nigeria need is not amnesty programme now but projects that could enhance their lives. But not the project of party cross-carpeting, which Ohakim sees now that it has bettered his life and could sustain his political career. And if anybody needs amnesty in Imo State, then Ohakim should consider himself worthy of it since he has not passed the elementary texts that could give hope to a people on their leader.
Ohakim forgot that no matter how any party, like the PDP, could help any individual rig election in Nigeria, the will-power of the conscientious people can never be subdued. How could Ohakim is talking about amnesty in Imo State whereas he has succeeded in making many brothers and sisters become enemies than friends due to 'interest'. I will not like to emphasize much on the enmity he has created, but one can go inquire in Isi-Ama autonomous community of Ishi-ala Mbano what Ohakim did. Did he not dethrone HRH, Eze Oliver Ohanwe and handed mantle to Gabriel Amaku? alleging that the former was supporting his political rival, Senator Ifeanyi Araraume, whom today many of my Imo friends are regretting the disinformation they circulated against Araraume for the emergence of Ohakim because they wanted change. But they did not know that Ohakim would become an albatross to them.
Ohakim chicanery politics with the roads in the villages in Ishi-ala Mbano LGA and indeed in Imo State at large is uncalled for. He is paying attention to the villages he believed that supported his electioneering and is not paying attention to the ones he perceived supported Araraume? Ohakim should reconcile all aggrieved persons in Imo State, even in his new PDD before talking about amnesty. But amnesty for who? One thing remains sacrosanct; Ohakim may not achieve good governance if he does not stop the government of recluse he is running in Imo. For Emmanuel Iwuanyanwu? He does not need be discussed here because Nigerians knew who he is, hogwash.
Odimegwu Onwumere is the Founder of Poet Against Child Abuse (PACA), an a Media Consultant based in Rivers State. +2348032552855 +2348032552855. [email protected]
Development / Ghana / Africa / Modernghana.com