New Constitution provision: do not tie Nigeria to the president's apron strings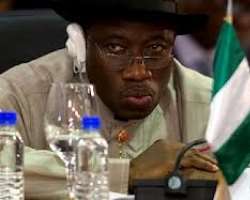 The Afenifere Renewal Group (ARG) has raised a cautionary flag about the initiative to enable the Nigerian president call for a new Constitution.
In a press statement signed by its publicity secretary, Kunle Famoriyo, the group said the country needs a new Constitution but warned that the National Assembly must not vest this power on the office of the president without explicitly stating when and how this power can be exercised.
The statement said: "ARG notes that the 1999 Constitution already reeks of many undesirable lacunae that are being exploited to the detriment of good governance. While ARG will always support constitutional provisions for initiating a new constitution, we do not wish for such to be left to the exclusive interpretation of the office of the president."
"We wish to impress it on our federal legislators that the quest for a new Constitution for Nigeria, of which the ARG is a notable vanguard, is premised upon the over centrality of power to the president in the 1999 Constitution."
"Therefore, giving the President the power to call for a new constitution without stating unambiguously how and when such power could be activated will tie the country to the President's apron strings."
"Hence, the proposed provisions must be exercised by the activation of a clearly defined and nationally acceptable procedure for convoking a Constituent Assembly. There must also be constitutional provisions for referendum. By doing this, any new constitution that emerge will give procedural validation to the most important phrase in any constitution, 'We the people'. We suggest that the Senate also organise a public hearing on this very important issue."
The group, quoting a former US President, Theodore Roosevelt, said, 'This country will not be a good place for any of us to live in unless we make it a good place for all of us to live in.' It therefore urges the National Assembly members "to rise above partisan political dictates and mutual suspicion and w