No Man Is Perfect, Even Identical Twins Have Differences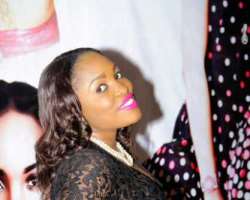 Image No relationship is perfect, ever. There are always some ways you have to bend, to compromise, to give something up in order to gain something greater…The love you have for each other is bigger than these small differences. And that's the key. It's like a big pie chart, and the love in a relationship has to be the biggest piece. Love can make up for a lot. Do not take advise from any man or woman who pretends to have an all rosy relationship because he or she is a terrible liar. When you have met that someone who you love and yearn to be with.
There will be parts or aspects of him that may not be alright with you. It doesn't mean that you two are incompatible because of these differences… All you need work on is understanding him or her better.
Even identical twins have differences let alone two strangers who met and are working together to become one. Look out for the things that attracted you to him or her, let them be the things that encourage you.
He may be a very hardworking or overly industrious man who loves his job and is working extremely hard to become stable. It may seem like he doesn't have enough time for you, but that's not true. Patience and understanding are the tools you need. Its better to be with a workaholic than to be with a dog. Again, its good to be with an industrious man because he can never be caught stranded financially.
It could be that the woman in your life is the one who loves communication more than even food, try hard as much as you can to call her at least twice.
One minute call in the morning and another one minute in the evening can never prevent you from achieving your set goals for the day. Let's not use a minor reason to let go of our true source of happiness. For me, I can stoop to conquer. You all have a blessed weekend.
Be Enlightened! Be Inspired!! Be Motivated!!!
Click the link below to go to...
How to Know If You Are Fooling Yourself (Strictly Naija) New Nollywood movie "Iji Oba" features President Obama
I DRINK GARRI, NADIA BUARI CORRECTS D'BANJ
I'm An Albino- Doris Simeon