9ice Returns To ID Cabasa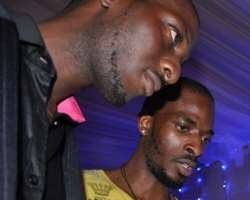 Not too long ago, music star, Abolore Adigun, better known as 9ice, was said to have declared his intention to quit music to pursue a career in politics. But from the look of things the singer may have decided to remain in the profession that gave him fame and fortune.
Latest information has it that 9ice is now back to his old producer, ID Cabasa, after he was reported to have left him few years ago.