UNDP to raise $26m to rebuild CAR communities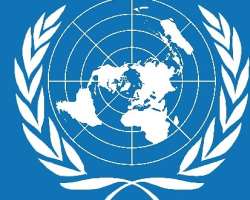 The UN Development Programme on Thursday launched a two-year $26 million initiative to promote peace-building and social cohesion in the Central African Republic.
The UNDP Resident Representative in the CAR, Kaarina Immonen, said in Bangui that the programme, which aims at rebuilding the social fabric in CAR would reach more than 350,000 conflict-affected people in the central and western parts of the country.
'It will build a bridge between the dire humanitarian situation facing the country and efforts to build peace, community resilience and long-term development by reducing vulnerabilities in the social, economic and security spheres,' he said.
Immonen urged donors to fill a $22 million gap to ensure the project fulfills its objectives.
He said the UNDP would help initiate public work programmes to create temporary jobs to repair damaged infrastructure such as water reservoirs, sewers, bridges and local clinics.
Immonen said it would also help the earning potential of marginalised groups, such as women, through vocational training, and connect them with mayors and local administrations to strengthen their decision making. NAN