Polio: Anambra to immunise one million children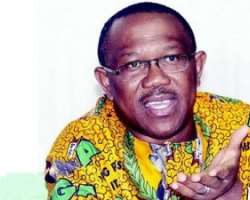 Anambra government says it has targeted over one million children for oral polio vaccination during the National Immunisation Plus Days scheduled for March 1 to 4.
The Commissioner for Health, Dr Lawrence Ikeakor, told newsmen on Thursday in Awka that Gov. Peter Obi would inaugurate the exercise at the headquarters of Aguata Local Government Area of the state.
Represented by the Director of Public Health and Disease Control, Dr Chukwudi Okoye, the commissioner said although Anambra was polio free, it did not want to take any chances.
He said the exercise was a strategy to increase acceptability of OPV and reduce the burden of vaccine preventable diseases, and to sustain polio eradication in the state and Nigeria.
Ikeakor said that the exercise would target more than one million children under five months, as well as 208,637 others under one month old.
According to him, 260,797 pregnant women, and over one million others of child-bearing ages were being targeted for the exercise.
He said that the exercise was to ensure that every eligible child received two drops of potent polio vaccine, and scale-up the delivery of other routine immunisation antigens and child survival interventions.
He said that the exercise would be conducted on a house-to-house basis, in churches, mosques, schools, motor parks, markets, as well as the 288 primary health centres, 186 health posts and 35 general hospitals in the state.
Ikeakor stressed that the vaccines were free, safe and effective, and urged parents, guardians and care-givers to avail themselves of the opportunity to ensure their children were vaccinated. NAN