Kano motorists accuse marketers of hoarding fuel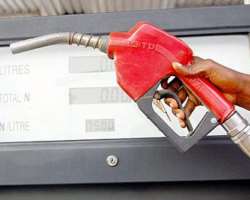 Motorists in Kano have accused petrol marketers of hoarding the commodity in order to maximise profit.
The News Agency of Nigeria reports that fuel scarcity has hit the state, with long queues of vehicles at most filling stations for several days now.
Some of the motorists told NAN in Kano that the situation had caused untold hardships to residents, as it had paralysed socio-economic activities in the town.
According to them, most of the filling stations have the commodity but prefer to sell it to roadside marketers who in turn sell it at exorbitant rates to desperate buyers.
One of the motorists, Malam Lawan Shehu, alleged that some marketers sell the commodity at night, using various containers.
Shehu said 'many filling stations have fuel but they prefer to sell it to profiteers in assorted containers at night.'
Another motorist, Malam Bala Abubakar, urged the Department of Petroleum Resources to rise up to the challenge by compelling the filling stations to sell the commodity to vehicle owners only and at the controlled price.
According to him, some of the filling stations outside the city have increased the pump price from N97 to between N120 and N130 per litre.
Abubakar said a four-litre gallon of the commodity which used to sell for N450 now cost between N700 and N750.
He said many vehicle owners who could not afford the commodity had parked their vehicles.
When contacted, the state's Chairman of the Independent Petroleum Marketers Association of Nigeria , Alhaji Bashir Danmalam, declined comment.
He said 'I have spoken to your colleagues before now and I will not make any comment on the situation again.
'But you can go and write whatever you want to write.'
Also, the NNPC Depot Manager in Kano, Alhaji Sani Inuwa, said the NNPC Headquarters in Abuja had barred them from speaking to newsmen or commenting on the situation.
He said 'I cannot comment on the situation because we have been directed not to speak to newsmen on such issues.'
He then directed the NAN correspondent to contact IPMAN officials, saying they were in the best position to speak on the issue. NAN