Africa offers great opportunities for SME growth - DHL
SMEs are clearly the growth engine for Africa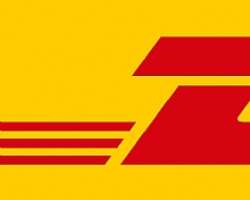 Africa offers great opportunities for SME growth - DHL
CAPE-TOWN, South-Africa, February 19, 2014/African Press Organization (APO)/ --
• SMEs are clearly the growth engine for Africa
• The key to success for SME's lies in expanding their business internationally
According to the International Monetary Fund (IMF), economic growth in Sub-Saharan Africa in 2014 is expected to be slightly higher than of that in 2013, at around 6%. This growth, coupled with the more than one billion consumers on the continent who spend $600 billion annually, as well as having the fastest growing middle class in the world, and the significant opportunity that connecting with the world represents, provides African small and medium enterprises (SMEs) with boundless opportunities in 2014.
Logo: http://www.photos.apo-opa.com/plog-content/images/apo/logos/dhl_logo2.jpg
Photo Charles Brewer: http://www.photos.apo-opa.com/plog-content/images/apo/photos/charles-brewer.jpg (Charles Brewer, Managing Director for DHL Express Sub-Saharan Africa)
This is according to Charles Brewer, MD of DHL Express SSA (http://www.dpdhl.com), who says that SMEs are clearly the growth engine for Africa and the critical driver for sustainable economic growth.
"According to Deloitte, Africa's middle class has tripled over the last 30 years, and the current trajectory suggests that the African middle class will grow to 1.1 billion in 2060. As African economies are some of the fastest growing in the world, the outlook for the continent is very positive going forward."
"Manufacturing, on a large scale, is still somewhat embryonic in Africa and as such, there is a definite opportunity for SMEs to fill the gaps which are not being serviced by these large global companies. As important, a growing SME base will create hundreds and thousands of new jobs, which is an absolute must for this ever growing continent."
Brewer says that other than the usual challenges which SMEs are likely to face in Africa, such as infrastructure challenges, customs regulations and controls, access to finance may be an obstacle going forward. "The Institute of International Finance reported that due to many countries in Sub-Saharan Africa struggling with controlling price pressures, central banks have tended to keep monetary policy fairly tight. Despite this challenge, we expect SMEs to create growth opportunities through increased consumer spending power and expansion into untapped markets.
"The growing internet user penetration in Africa also provides a sizeable opportunity for SMEs, and as Africa continues to adopt e-commerce as a way of life, businesses are able to leverage this online market, while reducing traditional customer acquisition costs. World Wide Worx's 2012 Internet Matters report reveals that the local e-commerce market is growing at a rate of around 30% a year and shows no signs of slowing down.
The findings of the 2013 National Small Business Survey, conducted by the National Small Business Chamber (NSBC), revealed that the key need expressed by SMEs includes expanding customer base, increasing sales and going global. "Accessing new markets by trading across borders is the key to growth and competitiveness and the key driver for small and medium enterprises in South Africa," says Mike Anderson, NSBC founder and CEO.
Brewer says that the more an SME can tap into global opportunities and the more it can look into global expansion, the better the chances for growth become. "When it comes to global opportunities the key to success for many SMEs is knowledge. Knowing which markets to target, how to market their product, how to identify customers, how to get paid and critically, how to ship globally. We have 25,000 SMEs who work with us across Africa and every day we work on understanding their needs better and help them to go global.DHL is well-positioned to partnering with African SMEs and helping them to connect with the world – so I ask you, what are you waiting for?" concludes Brewer.
Distributed by APO (African Press Organization) on behalf of Deutsche Post DHL.
Media Contact:
Megan Collinicos
Head: Advertising & Public Relations, Sub-Saharan Africa
DHL Express
Tel +27 21 409 3613
Mobile +27 76 411 8570
DHL – The Logistics company for the world
DHL (http://www.dpdhl.com) is the global market leader in the logistics industry and "The Logistics company for the world". DHL commits its expertise in international express, air and ocean freight, road and rail transportation, contract logistics and international mail services to its customers. A global network composed of more than 220 countries and territories and about 285,000 employees worldwide offers customers superior service quality and local knowledge to satisfy their supply chain requirements. DHL accepts its social responsibility by supporting environmental protection, disaster management and education.
DHL is part of Deutsche Post DHL. The Group generated revenue of more than 55 billion euros in 2012.
For more information: http://www.dpdhl.com