NAICOM laments poor cashflow in insurance industry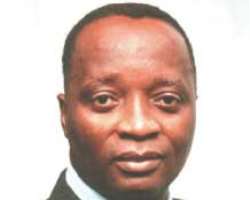 The National Insurance Commission (NAICOM) on Monday lamented a situation where many operators in the insurance industry are hampered by cashflow problems, even as most manage to stay afloat and even post profit and declare dividends.
The determination to change this, according to Fola Daniel, Commissioner for Insurance and led to the no premium, no cover policy, applauding the Federal Government, which remains the industry's biggest client for cooperating with NAICOM.
In the early stage of implementation, he said, a few businesses were lost, the policy has so far put more money at the disposal of operators, improving their cashflow, and ability for claims settlement significantly.
Daniel noted that as a result of the policy also the Nigerian National Petroleum Corporation (NNPC), for the first time, paid its insurance premium timely last year, because of the insistence on enforcing the policy/
This, and other reforms such as the risk based supervision, as against rule-based; the International Financial Reporting Standards (IFRS) compliance and market conduct reforms, Daniel said, 'were meant to entrench consumer confidence.'
As part of boosting confidence, he continued, NAICOM 'needed to reinvigorate claims complaint bureau, (while) the Nigerian Insurance Association (NIA) set up the ombudsman head by a retired Appeal Court judge. Some complaint that comes to NAICOM is pushed to the NIA's ombudsman.
'We are upping the ante… We are going to have a contact centre, we give people a number to make complaints against any insurance company, and an insurance person will take it up with the company,' he added, stressing that the mass media would be involved in the project.
He noted that the nation's insurance industry has grown by 40 per cent between 2007 and 2013, and that the growth would become evident when the audited results of the underwriters begin to trickle in in the coming months.
Meanwhile, the DG said although the local content law in the nation's oil and gas industry is 70 per cent, domestic operators are now doing an average of 40 per cent, 'which is significant, compared to just two per cent before the law was enacted.'
NAICOM, he continued, is collaborating on implementation of Section nine of the National Housing Fund Act, which requires that every hospital in the country must have professional liability cover, 'such that when a hospital gives wrong prescription, they will be sued. That means all hospital must have this cover for their nurses and doctors.'