How to grow Nigeria's oil industry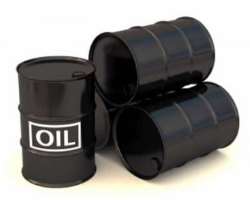 The Chief Executive Officer, Oilserv Limited,  Emeka Okwuosa says  the latest development in the oil and gas industry, which has led multi-national oil firms to look for alternative energy source such as Shale oil would bring positive results to the industry.
He says with the passage of the Petroleum Industry Bill (PIB), pending in the National Assembly into law, Nigeria oil and gas industry will continue to totter.
Okwuosa who recently received the Keyman Award by the Enugu Chamber of Commerce, Industry, Mines and Agriculture, ECCIMA, also speak on other issues relating to oil and gas industry in the country.
Excerpts:

On the Nigeria oil and gas sector
As a key player in the oil and gas industry, you would have observed that the multi-national oil firms are divesting; they are looking for alternative energy source like shale oil. With such development, where do we go from here in the Nigerian oil industry; I mean what is the next level for the Nigerian oil and gas industry?
The Nigerian oil industry is just evolving. Evolution and change are parts of life and life will continue to change for good or for bad. But, all I can tell you is that the Nigerian oil industry has a lot of challenges, some of which are self-inflicted. By and large, the changes we are seeing today, whether by omission, commission or design, is bound to lead to very positive and fruitful result. The evolution is good for Nigerians. Nigeria's capacity in the industry is being built every day. You can see that one of the things going on is that Nigerians are more and more taking up exploration and production activities by owning and operating blocs. That goes a long way. It is not just about creating wealth for the people who own it; it is about creating opportunities for Nigerians to develop technology and entrepreneurial capacity and be able to employ more and retain most of the value in the country. So, it is positive.
Relevance of the offshore oil conference overseas to the Nigerian oil industry
It is very relevant. One, it enables Nigerian operators and Nigerians to showcase to the entire world what they are doing. By looking at the progress, you may not imagine that in all of Africa, it is only in Nigeria that indigenous capacity is growing on a regular basis. If you go to OTC or any forum anywhere in the world for oil and gas, you realize that in the whole of Africa, it is only from Nigeria that you see the local operators in service provision as well as in exploration and production. So, it enables us to showcase what we are doing and be able to attract further technology back to Africa. Secondly, it enables Nigerians to interact with the entire world and be able to pick up new technologies, partners and even funding because it is only when you are recognized and accepted that people can value you, look at what you are doing and possibly invest in what you are doing. Besides, you need capital in anything you are doing and capital is international
On our preparedness to take over the industry if and when the multinational oil firm leave the stage
I think by and large, we are prepared in our minds but it takes a lot to get to a stage. Oil industry is a deep industry. The technology is deep; it is serious. We do not have the technology residing here in Nigeria. We are learning and we are acquiring. We have the right mind and some of us who have had the opportunity over the years to have worked overseas and had top industry practice understand the technology and we are bringing it here in Nigeria to reside here and develop other people. All I am saying is moving forward; by having the opportunities, we can develop more. So, it is a system that feeds on itself. When the opportunities are supported, we develop it and as we develop, we create more opportunities and that is the way it is. So, we are not entirely prepared physically. In other words, we may not be as prepared as required physically but we are more than prepared mentally for it. And so, because we are prepared mentally, we have the drive to overcome our physical limitations.
On whether we can get our refineries to work
Nigerian refineries working or not working is not caused or limited by our ability technically to run it. After all, Nigerians have been running it. It is Nigerian workers that run it all these time. The technology is there and the knowledge is there. What is destroying the refineries has  to do with what I can call the oil and gas politics. Nigeria can afford to own refineries either by government or private ownership. I know of at least two entities that are private companies in Nigeria which are far advanced in trying to build two refineries. I am involved in one of them and I can tell you we can design and build. And even if we cannot design and build, we can buy and we can run and keep upgrading it. So, running the refinery is not the problem. It is the fact that originally, government owns it. And when you look at government ownership, it is always very difficult coming out of it for many reasons including labour issues. So, all these are the issues that affect our refineries.
On the pending PIB 
PIB as we know it will have massive impacts because it will better regulate how the industry works, how it operates or how it is run and create a better understanding between various stakeholders. Unfortunately, it appears we don't have the political will to pass the bill into law; it is a tragedy. And until we pass the PIB in whatever form, the Nigerian oil and gas industry, especially from the upstream sector will remain, to a large extent, a baby. We may not be able to move to the next level. We need to have a form of understanding that is a win-win between the International Oil Companies (OICs), the Nigerian government, the local communities, the Nigerian operators and the Nigerian service providers. This has to be defined in a way that is a win-win situation. Today, it is not.
What does it take to succeed in the Nigerian oil and gas industry?
It takes hard work; consistency and belief in God that gives you the strength; continuously develop and not set a bar permanently. Keep increasing the bar and keep going for it; that is what makes you successful. It is the same generally in life. The Sun