AUC Chairperson's condolence message to Burundi flood victims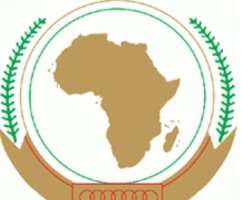 AUC Chairperson's condolence message to Burundi flood victims
ADDIS ABABA, Ethiopia, February 12, 2014/African Press Organization (APO)/ -- The Chairperson of the African Union Commission, H.E. Dr. Nkosazana Dlamini Zuma, has learnt with great sadness, of the devastation caused by heavy floods in parts of Burundi's capital city Bujumbura, following torrential rains this week. The tragic consequences of the floods include over 60 people dead and more than 80 wounded. The floods also destroyed hundreds of houses and thousands of individuals and families have been rendered homeless.
On behalf of the African Union Commission and on her own behalf, the Chairperson conveys her heartfelt condolences and sympathies to the families of the victims, the Government and people of Burundi.
In solidarity with the victims, the AU Head of Mission in Burundi and the Chairperson's Special Representative to the Great Lakes Region, H.E. Boubacar Diarra is leading a delegation to assess the humanitarian situation in order to provide the much needed assistance from the African Union and the rest of the humanitarian community.
The Chairperson reiterates the AU's commitment to assist Member States in their efforts in building their resilience, while stepping up their disaster risk reduction strategies.
Jacob Enoh Eben
Ag. Spokesperson of the Chairperson