Nigeria gets $23m GEF grant for environmental projects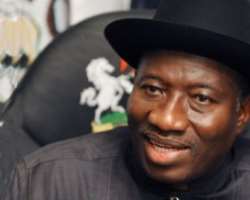 Nigeria has received grants totalling $23million in four years from the Global Environmental Facility, under its 'Big Full Size' project funding, a desk officer, has said.
The GEF's Desk Officer in the Federal Ministry of Environment, Mrs Halima Mohammed, made this known in an interview with the News Agency of Nigeria in Abuja on Wednesday.
Mohammed said that the grants were approved to implement various environmental projects across the country.
NAN reports that GEF is the largest funder of environmental initiatives in the world, which also provides grants for projects related to biodiversity and climate change.
Other focal areas of its projects are international waters, land degradation, the ozone layer, and Persistent Organic Pollutants.
Mohammed said that the fund was being used to implement projects in the 5th replenishment cycle which, according to her, will end in June 2014.
'The $23million is used under three focal areas - climate change, biodiversity and land degradation.
' Under climate change, we received over $14million, biodiversity, five million dollars and land degradation, three million dollars.
'This allocation is under the System for Transparent Allocation of Resources, which allows GEF to allocate funds to countries to implement projects in specific focal areas.
'Apart from the $23million, we have benefitted under STAR, GEF has also approved over $6million for us to implement some projects under Persistent Organic Pollutants,' Mohammed said.
The officer said that the grant was to motivate the beneficiaries to commit resources to implementing environmental projects.
She explained that the benefiting country was supposed to pay counterpart funding.
'Nigeria may decide on the modality to pay the counterpart funding, through the Federal Government, states or the communities.
'The communities contribute by giving lands and by the time you quantify this, they would have made a substantial contribution to the project.,' she said.
According to her, GEF operates in a cycle of four years, called the replenishment cycle, noting that Nigeria is operating in the 5th cycle, which will end in June.
Mohammed, also an Assistant Director in the Federal Ministry of Environment, said Nigeria was supposed to be contributing at least $4million Special Drawing Rights to the GEF trust fund.
She, however, expressed regret that Nigeria had not been diligent in paying its contributions.
The GEF works with countries to produce global environmental benefits in a manner that is country-driven and based on national priorities for sustainable development. NAN