Jonathan Okiogbero: A Better Man For A Better Delta 2015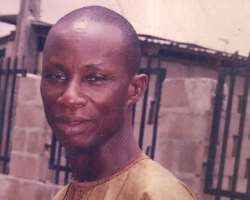 As 2015 is getting closer, many political aspirants are jostling to contest for the 2015 general elections where political defection has heated the polity in recent times. Delta State was created on August 1991 out of the former Bendel State. The State has three senatorial districts, Delta South, Delta Central and Delta North with 25 local governments. It has five major ethnic groups, Urhobo, Delta Igbo, Isoko, Itsekeri and Ijaw.
Since the creation of Delta State, only Delta South and Delta Central had occupied the Delta state governorship position from Olorogun Felix Ibru to Chief James Ibori and to Dr. Emmanuel Uduaghan. Though, there is no written agreement where certain ethnic group in the state should occupy the position of governorship for 8years which election is meant for any qualified candidate that can contest and nothing more.
Those who recently criticized the present Delta State SSG, Comrade Ovuozourie Macaulay for granting interviews on the Nigerian press which he stated that no agreement was written on whom to be the next governor of Delta State come 2015, that everybody is free to contest as far you are a qualified Delta origin and nothing else. We must not heat the Delta politics with our selfish interests than the masses.
It has been politically observed that the recent slogan of Delta North "It is our turn to rule Delta". Over 15 governorship aspirants in Delta State have indicated interest to contest for Delta State 2015 which are Rt. Hon. Victor Ochei, Senator Ifeanyi Okowa, Kennth Gbagi, Dr Otive Ogbuzor, Dr, Ngozi Olejeme, Prince Anthony Prest, Tony Elumelu, Hon. Obaro Unuafe, Festus keyamo, Clement Ofuani, Elder Godsday Orubebe, Prof Amos Utuama, Senator James Manager, Great Ogboru, Olorogun Otega Emerou, High Commissioner Basikoro, Barrister Jonathan Okiogbero, Chief Ede Efafenone and host of others in the state. Some of these highly respected aspirants are under the platform of the PDP while only few are in the opposition political parties.
To some extent, Dr. Emmanuel Uduaghan has created inclusive government in recent times despite the high profile of corruption being leveled against his government and unable to conduct Delta local government elections since 2011.
One man that wants to make a political change come 2015 in Delta State is Barrister Okiogbero Jonathan Edhebru of Emede Kingdom of Isoko South Local Government Area of Delta State.
He is a Lagos- based lawyer creditably doing well in his chosen profession. He is coming from one of the notable opposition political party called National Conscience Party(NCP) founded by late Human rights activist cum lawyer, Chief Ganiyu Fawehinmi (SAN, SAM). Though NCP is not known in Delta State as such but Barrister Okiogbero Jonathan decides to toe the path of his founder who never seen any political party as the messiah of Nigerians except NCP.
He is not a lawyer that follows the crowd of defectors but a lawyer that is ready to take Delta State to the next level. He believes that on his novel platform he can rule Delta State without qualms. He believes on true democratic dividends not money bag politics that has drawn the state backwards over the years.
Barrister Okiogbero Jonathan Edhebru was born on the 15th of January 1958 to a humble family of Chief Okiogbero of Emede kingdom in Isoko- South in Delta State. He attended St. Andrew's primary school Warri in 1963 to 1967 and went to the popular Urhobo College Efurun, Warri in 1969 to 1973 and proceeded to Kensington University, Glendale California, USA for BSC degree where he studied Business Administration from 1983 to 1986 and did a diploma in Criminal Justice Administration at the University of Lagos in 1991.
As a young man then that has distinctive passion for law education, he proceeded to the University of Abuja, Nigeria for his LLB 2004 and Nigeria Law School 2006 aside of having several qualifications from foreign Universities. He is a fellow member of Chartered Institute of Taxation of Nigeria, Associate member, Chartered Association of International Accountants. He is a trained professional auditor who audits private reputable companies and government established ones over two decades of this noble profession. He possessed WASC, GCE and Advanced level GCE that gave him the leverage to further his education in life.
Barrister Okiogbero Jonathan is fondly called by his legal admirers as a man with repute' while his Taxation admirers called him as a father of auditors in Nigeria". He is one of the Isoko elites that have joined the race of governorship since Delta State was created. He was bestowed in 2011 Mindset Media Achievers Excellence Awards as the legal practitioner of the year and 2012 Isoko solidarity Movement as the man of the year. With his little way, he has used his legal connection to help the less privileged Deltans in Lagos and Nigeria without demanding for a dime or gratification. He wants to see that all Isoko people make progress in life. He is a philanthropic lawyer with a difference.
Barrister Okiogbero is gradually creating unimpeachable reputation for integrity in Delta State and Nigeria. He has registered several mult- national companies both Nigeria and abroad. He is a legal adviser to many Isoko indigenes in Lagos. Today, his legal firm registered the popular Tooth paste "My My" with the Corporate Affairs Commission (CAC).
He is not a new fish in Delta politics since he has contested for Delta state governorship candidate under the platform of the NCP in 2003 when Ganiyu Fawehinmi was still alive.
In April 2011 elections, he contested for Delta South Senatorial district under the platform of the Social Democratic Mega Party (SDMP) against Senator James Manager and lost. He is a man that believes on multi-party system and nothing more. In 2012 when the present INEC Chairman, Prof. Attahiru Jega published NCP and other political parties that were deregistered, he took INEC to court, his legal boldness saw NCP through and it was removed from the callous list of deregistration and he won the case. Today, NCP has been added to the lists of registered political parties alongside with PDP, APC, APGA, LP, DPP and others.
Barrister Okiogbero Jonathan co-authored 600 questions and answers on Commerce textbooks in 1984 published by Welson Pitman's (WASC and WAEC recommendation). He authored an Accounting book not yet published because his legal busy schedules. He was the publisher of Export and Import Trade News in 1993 to 1994. He was a research council member International Biographical Centre, Cambridge, England in 2004 and a National Legal Adviser to the National Conscience Party (NCP) since 2012. Who says Barrister Okiogbero cannot be the next governor of Delta State if politics of vote out bad eggs is adopted in the system.
Barrister Okiogbero Jonathan is a lover of Isoko nation. He was the first Isoko son to visit the National Universities Commission (NUC) to notify the commission on the need to site Isoko University and Open National University in Isoko land in 2012. He was accompanied by late Col Mobutu Ovuakporie as a patron then. Today, Olomoro Kingdom has been sited for the National Open University through the effort of Barrister Okiogbero who pioneered the idea of siting a private University called Isoko University which is yet to come into approval by the commission. His purpose to bring education to the doorsteps of every Isoko indigene. He is a lawyer who has won several cases to his credit and ready to take the SANship in the nearest future if God tarries in his life.
He has joined the leagues of other Isoko sons vying for Delta governorship position over the years which are Chief John kpokpogri, Prof Saliba Umukoro, Obaro Unuafe and others. He believes that Isoko man must not continue to play second fiddle politics in Delta State and ready to take our destinies into our hands. He has also supported different Isoko students organizations and beyond.
He is a faithful believer of the Deeper Life Church of Pastor Williams kumuyi, who teaches them on how to be holy in life and to be contented with your life and to avoid sin. Okiogbero has granted many interviews on newspapers, magazines, radio and television stations on the state of Nigeria and the way forward. He is a man with few words and great exploits of the legal profession. One of the reasons Barrister Okiogbero joined the NCP is that, he wants to a fast transformational change not compensation. He sees some of the contesting political aspirants are keen into compensation than real election of 2015. He believes that the last will be the first of Delta 2015. He is blessed with both legal and tax matters in Nigeria.
2015 awaits Barrister Okiogbero as he takes over from Dr. Emmanuel Uduaghan to give Deltans a new light of transformation. "His words it is easy for me to join any known political party in Nigeria but I am contented and mot carried away by any political largesse of Delta politics. He is not a man that compromises his vision for money but for great political impartation on Deltans and nothing more. He has one of the fast growing legal firms that people troop in every minute of each to complain on various issues affecting life. He is blessed with a happy home. Barrister Okiogbero carry go, Delta state is for you in 2015.
Godday Odidi
Public Affairs Analyst
08058124798
Lagos

Disclaimer:

"The views/contents expressed in this article are the sole responsibility of the author(s) and do not necessarily reflect those of The Nigerian Voice. The Nigerian Voice will not be responsible or liable for any inaccurate or incorrect statements contained in this article."
Articles by Godday Odidi