AU – SADC workshop on RIXPs and RICs concludes with concrete conclusions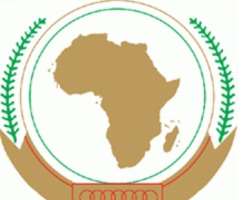 AU – SADC workshop on RIXPs and RICs concludes with concrete conclusions
GABORONE, Botswana, February 10, 2014/African Press Organization (APO)/ -- The African Union Commission (AUC), through the Information Society Division of the Infrastructure and Energy Department, in partnership with the Southern Africa Development Community (SADC) concluded an interactive Regional Internet Exchange Point (RIXP) and Regional Internet Carrier (RIC) Workshop with concrete recommendations and conclusions on the support and guidance needed for Internet Service Providers (ISPs) and Internet Exchange Points (IXPs) to transform into regional players.
The workshop outlined the benefits of establishing RIC and RIXP by engaging participants and key regional stakeholders into discussions on operational and technical best practices, applicable policy and regulatory frameworks, regional interconnection strategies and existing business development models relevant to the region.
The overall objective of the discussions was to enhance interconnectivity within the region, encourage local content development and promote efficient information flow through accurate data localization, data hosting infrastructures / datacenters as well as through cost-saving peering and content distribution mechanisms. The workshop further established a minimum criteria for selecting Internet Service Providers and Internet Exchange Points to be supported to grow into Regional Internet Carriers and Regional Internet Exchange Points.
"This workshop served to empower the region to work towards keeping regional internet traffic within the region instead of transiting intra-regional traffic through overseas carriers" said Mr. Moctar Yedaly, Head of Information Society Division of the AU in his opening remarks.
As a way forward, the workshop agreed on setting up a regional policy and regulatory Committee to develop the regional interconnection policy and regulatory framework; Start the capacity building program to empower ISPs to take advantage of regional interconnections ; Finalise the IXP selection process and initiate the technical assistance program to support IXPs to grow into RIXPs.
For more information on the African Internet Exchange System Project, visit http://au.int/axis