Cleric calls for involvement of all religious stakeholders in nation building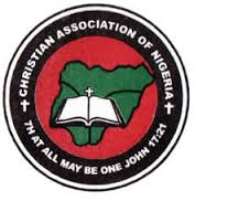 Rev. Elisha Ogundiya, Osun State Chairman, Christian Association of Nigeria (CAN), has called on the state government to involve all religious stakeholders in order to solve the looming crisis.
Ogundiya who spoke with newsmen in Osogbo on Friday, added that this would also bring peace to the state.
The students of Baptist High School, Iwo on Wednesday wore different uniforms according to individual religions to the school which led to the cancellation of the morning devotion by the authority to avert a religious crisis.
He stressed the need for all the stakeholders, including religious bodies, parents and the government authorities to work together, in order to attain peace.
The CAN chairman said there should be a level playing ground for all religions, saying that no religion should seek dominance over the other in the process of interaction.
On the widely criticised re-classification of school programme of the state government, Ogundiya said government would have carried along all stakeholders at the outset so as to identify with all and sundry.
He called on parents and guardians to always train their children and wards in the way of the Lord and in compliance with the acceptable societal norms.