Fayemi Plans To Sell Ekiti University Teaching Hospital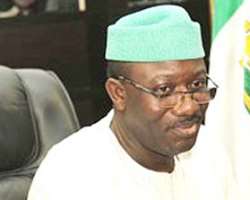 Dr Kayode Fayemi, Governor of Ekiti State
The only tertiary health institution in Ekiti State, Ekiti State University Teaching Hospital (EKSUTH) is up for sale, with the State Governor, Kayode Fayemi starting the sale with the privatisation of some of the departments in the hospital.
LereOlayinka.com reports that baring any change in plans, the Laboratory and Radiology Departments of EKSUTH will be privatised in a few weeks time.
Multiple sources revealed that a Memorandum of Understanding (MoU)/Agreement has been prepared on the privatisation.
The MoU is said to be about 247 pages.
Yesterday evening, officials of the Association of Medical Laboratory Scientists in the State met on the planned privatisation of the Laboratory and Radiology Departments.
"Some strange people have been coming to inspect the hospital in the last few months. It might not be unconnected with the planned privatisation of the hospital.
"There is palpable fear among the staff because of the expected retrenchment of workers while members of the public are yet to be aware of the plan to take health care delivery off there reach," a source said.
Another source, who offered information on the planned privatisation of EKSUTH said; "Their plan is to lease out the hospital for a period of 15 years if the outright privatisation did not work.
"They are yet to sign the MoU though, but they have already gone far in the privatisation arrangements."
More Details To Follow Soon.....