Medical check-up - The Nation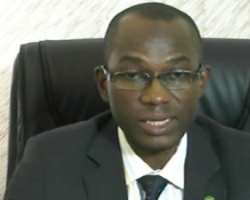 •It is an idea Nigerians must embrace to stem sudden deaths
To say that Nigerians pay little attention to health issues is an understatement. It is however heart-warming that the Nigerian Medical Association (NMA) has taken up the challenge of sensitising Nigerians on the need to embrace the culture of voluntary routine medical check-ups. Dr. Osahon Enabulele, the NMA President, upped the ante in Minna through the association's healthy living and health check-up campaign when he said: 'NMA enjoins all Nigerians to place health-related issues, especially periodic medical check-ups at clinics and hospitals, at the prime-most positions of their annual plan of activity and programmes… Nigerian Medical Association advises that conscious efforts should be made to accord healthcare its rightful place in the scheme of things. This, the NMA believes, is the way forward towards creating and upholding a healthy workforce for families, communities, organisations and the Nigerian nation.'
Until now, most Nigerians accord little or no priority to their medical upkeep; they could go for years without bothering to find out from medical doctors what their true state of health is. Whenever they fall ill or feel any symptoms of sickness, they usually resort to self medication or visits to quack medical personnel, relying on their often times misguided prescriptions for medical survival. This has, unfortunately, has resulted in several avoidable untimely deaths in the country.
Due to this apathetical attitude to medical wellbeing, several Nigerians have died untimely. Hajiya Bilkisu Mahmoud, a civil servant in Niger State, reportedly slumped while on an assignment at the Government House, Minna, and later died at the specialist hospital. Mr Ranti Akerele, a former commissioner in Ondo State went to sleep in his house and never woke up the next day. Nigerian pop star and former Big Brother Africa (BBA) housemate Goldie Harvey reportedly complained of mere headache and later died. Several Nigerians have died in curious circumstances without the public taking notice of their deaths. Yet, most governments, at the centre, state and local levels do not see this trend as an ominous threat to healthy citizenry.
We commend Governor Muazu Aliyu of Niger State for directing the state's civil service commission to urgently develop an effective modality for conducting annual medical check-up for the state's work force. Expectedly, civil servants in the state will henceforth go for annual routine medical checks. This should help in the reduction of the incidence of sudden deaths and non-communicable diseases. Other levels of government should make adequate provision for health check-up programmes, at least once a year for Nigerians under their jurisdiction. To make the programme more appealing, the government should foot the bills of such check-ups, if only to show governments' commitment to breeding a healthy citizenry.
We agree with the NMA that Nigerians must embrace preventive medicine through visits to general practitioners on a regular basis. Regular health examinations and tests can help detect problems when chances for treatment and cure are higher.  So many of such preventable medical afflictions such as high blood pressure, alcohol abuse, smoking, unhealthy diet, obesity and cancers could be detected and prevented or subjected to early treatment.
All we are saying is that periodic health evaluation should be elevated to an admirable level of national recognition if truly our governments are ready and desirous of a healthy population.