UNAMID training aims to better assist prisoners in reintegration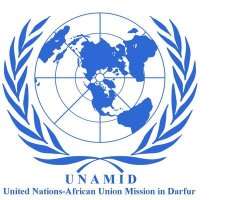 UNAMID training aims to better assist prisoners in reintegration
EL FASHER (DARFUR), Sudan, January 28, 2014/African Press Organization (APO)/ -- On 27 January 2014, the African Union-United Nations Mission in Darfur (UNAMID), in collaboration with the United Nations Development Programme (UNDP) and the North Darfur Prisons Administration, launched a three-week training programme for more than 60 newly recruited prison staff.
The training focuses on a human rights approach to prison management and basic prison duties. The programme is designed to furnish participants with practical knowledge so that they can contribute to the rehabilitation and reformation of offenders to better prepare them for community reintegration.
During the sessions, participants will learn about the standard minimum rule for the treatment of prisoners, key system management and control mechanisms in prison, prison property management and other relevant issues.
Addressing the inauguration of the training, Mr. Jarius Omondi, a senior corrections officer with UNAMID, said that the training was "fruitful to both employers and employees as it ensures efficiency and productivity." He explained that the work of a prison officer deals primarily with corrections, which, in turn, entails rehabilitation, reformation and reintegration of the legally interned so as to make them better citizens.
The workshop is part of a five-year strategic plan that UNAMID and its partners have set up to keep offenders in secure custody while rehabilitating and reforming them so that they are successfully reintegrated into the community upon their release.