SEC sanctions Sterling Registrars, 6 others for complicity in share scam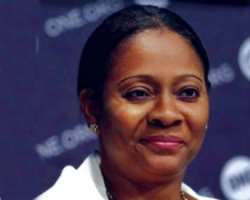 The Securities & Exchange (SEC) yesterday sanctioned Sterling Registrars and six other firms over unlawful allotment of Japaul Oil & Maritime Services Plc's shares.
It also ordered the capital market operator to pay a fine of N11.3 million. The affected are Sterling Registrars Limited; Mr Giwa Olayinka Takiudeen, an individual sponsored by Sterling Registrars; Mr Adeniji Adetokunbo, staff of Sterling Registrars, Kalstead Farms Investment Limted, Mr Omodele Teluwo a staff of Sterling Registrars; Mr Kolawole Teluwo, director in Kalstead Farms Investment Limited and Mr Ganiyu Akeem, staff of Quantum Securities Limited.
In detailed reports of outcomes of its investigation, the Commission's Administrative Proceedings Committee (APC) meted various punishments to Sterling Registrars and the other capital market players, including directors for market infractions and fraud. In the case between the SEC and Sterling Registrars as well as Kalstead Farms Investment Limited and their directors, the Committee indicted the companies for 'unlawful allotment of shares; payment of returned money to persons not entitled thereto; violations of the SEC Rules and Regulations (As Amended) and the Code of Conduct for capital market operators and their Employees.'
Sterling Registrars Limited was specifically indicted for failing to exercise utmost good faith in the discharge of its functions as a Registrar, following which its registration with the commission was cancelled.
However, 'Pursuant to Section 303 of the Investments and Securities Act (ISA) 2007, the Sterling Registrars was ordered to pay a total fine of N11.3 million comprising a fine of N5 million and a further sum of N5,000 per day from the day the illegal allotment was made (6th May 2008) to the date of decision hereof, for its unprofessional conduct.